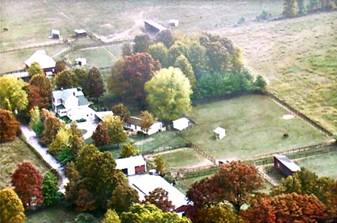 We are a small southern Ohio facility, with 53 acres of quiet pastures, located a few miles south of Bethel, Ohio.
Our primary care is directed towards, turnouts, lay ups, and post traumatic rehab. We are also available for breeding, and foaling.
There are several large barns with comfortable stalls, a small indoor area, and many individual paddocks, with sheds, for that horse that needs privacy. Swimming is also available in the summer.
We have been dealing with horses professionally for over 30 years, first in the show ring, and for the last 25 years, in the racing field. We have the necessary knowledge of care, and the ability of dealing with most injuries.
Full care starts at $8 a day, with vet and farrier fees extra. I will not pad bills, you will pay what the extras cost me.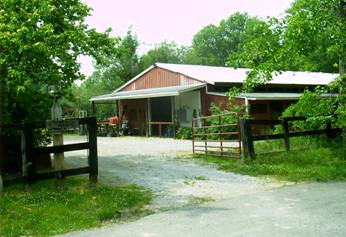 I make every attempt to be fair and honest with my clients and to give knowledgeable care and information. Every decision an owner makes comes from his wallet. Knowing the pros and cons are key.
Please feel free to call and discuss you horse's needs.
Maple Run Farm
3436 Brown Road
Hamersville, Ohio 45130
(513) 734-6597
Click here for a Mapquest© Map